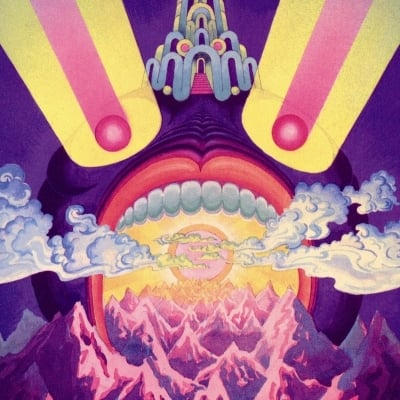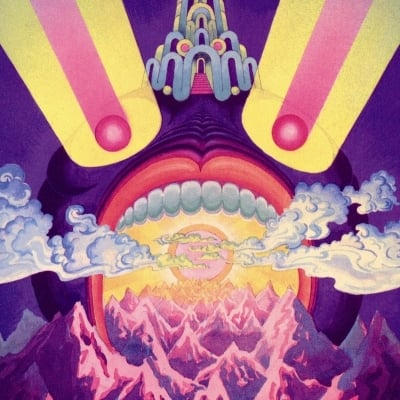 Cleckhuddersfax 'Spen Beck' CD / LP
by Cleckhuddersfax
£10.00
UTR044 | Released November 2010
Cleckhuddersfax take their name from a slang term for a mythical triangle of West Yorkshire comprising Cleckheaton, Huddersfield and Halifax.
The four piece have more strings to their bow than most bands, creating a sound that takes in new wave bounce, proggy Middle Eastern arcs and the insistent stomp of glam forgotten.
This isn't an ironic charity shop haul of pride though, it's about making something new and exceptional from the bones of an unwanted past.
'Spen Beck' is the band's second full-length, following a self-titled debut for Chinchilla Tone in 2008.
The record is a marathon sprinted, with 8 songs in 30 minutes that cover an enthusiastic amount of ground - tumbling rhythms, racing keyboards and robust bass lines are topped by harmonious vocals drawing on themes of fate and extinction.
The Numismatist
"With their cryptic imagery they remind us of the Residents or Butthole Surfers if they read Lord Dunsany instead of 1970s underground comixxx, their off kilter song structures and positive energy aligns them with other weirdo pop explorers such as Need New Body or Cardiacs - illuminated jesters in an oft-drab indie kingdom."
- 20 Jazz Funk Greats
"A tight half-hour of galloping, synth-led glampop... an alternative electro history taking in 70s bubblegum novelty ('Son Of My Father', 'Popcorn', 'Magic Fly') and 80s school fun (themes from Bob Godfrey animations, cassette-powered computer gaming)."
- The Quietus
"Cleckhuddersfax are quite possibly one of the oddest, most challenging and quite simply brilliant bands currently plying their trade in the UK. What other band would dare to perform a number that sounds like a simultaneous homage to Geddy Lee, Les Claypool and Vangelis?"
- Vice