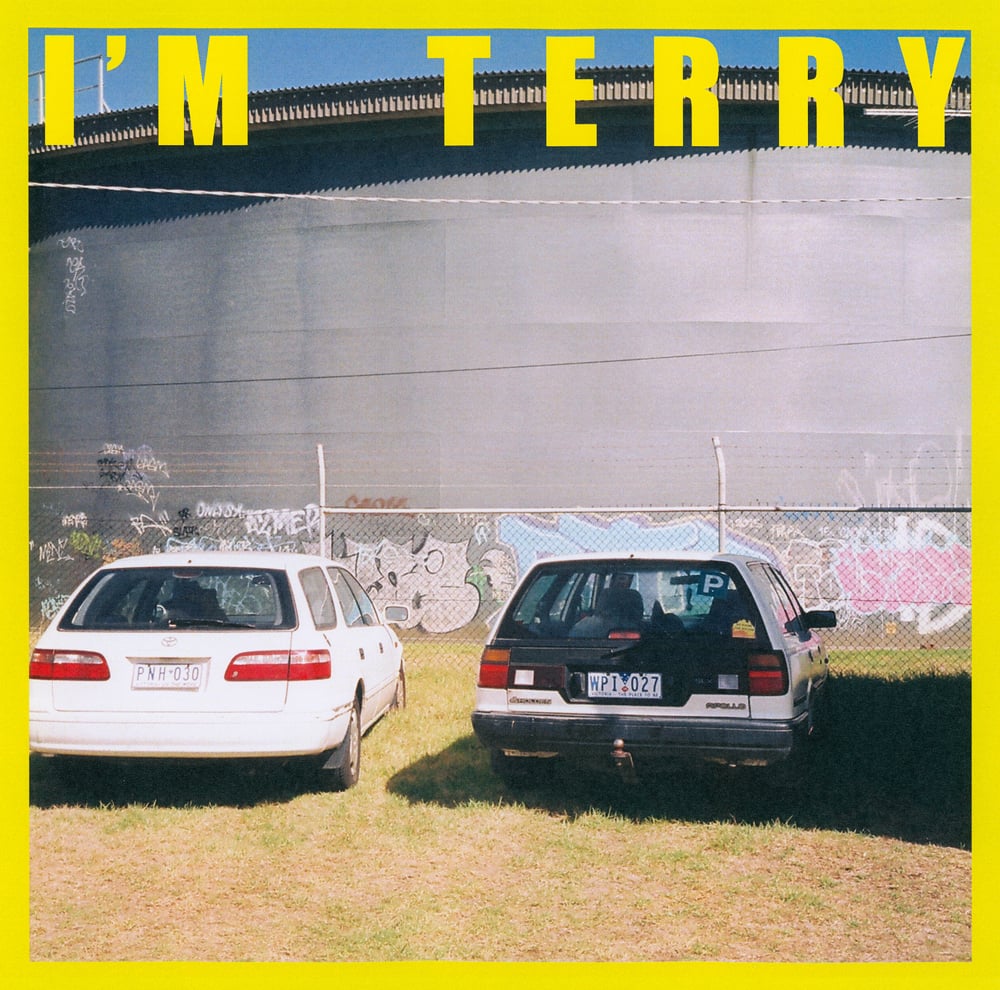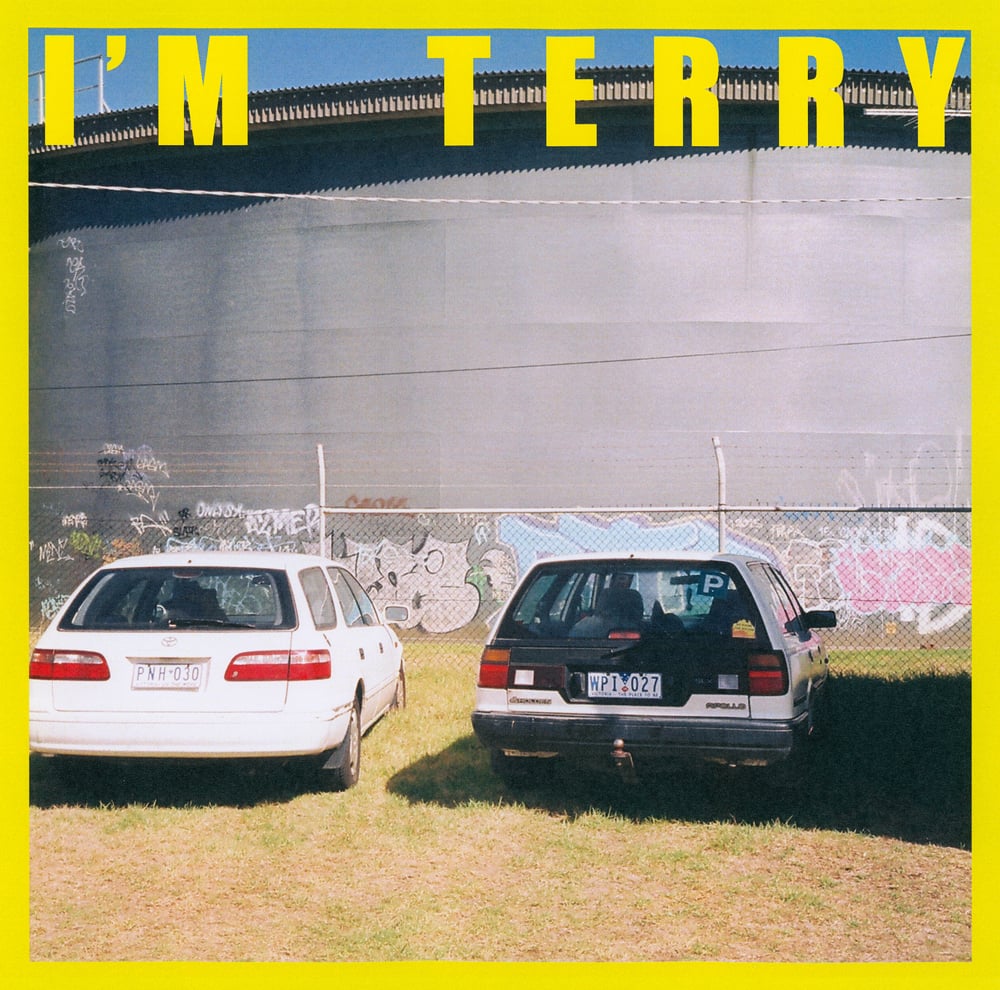 TERRY - 'I'm Terry'
by TERRY
£12.00
Artist: Terry
Title: I'm Terry

Label: Upset The Rhythm
Catalogue Number: UTR111
Formats: LP / CD / DIGITAL

Running Time: 30 mins

Track listing:
01. Carpe Diem
02. Bureau
03. The Whip
04. Under Reign
05. Crimes
06. Oh Helen
07. Jane Roe
08. Fortress
09. Ciao Goodbye
10. For The Field
Packaging: Reverse-board sleeve, download card, plastic wallet. 180g vinyl.
I'm going to set Carpe Diem as my alarm for the next week and see how that makes me feel. It will be replacing an alternation of Werewolves of London and Baby, It's You. After a week the familiarity might feel kind of insane but kind of nice. Ad nauseum to the coffee. Yeah! Terry is into repetition. Terry often feels like the daily grind but set inside a Loony Tune. They can be slightly nasty and violent, but funny at the same time. I laugh at Terry riffs a lot. The lyrics are droll, yes, but have you heard the riffs? It's like they're tickling you. It's like Terry has got his great big fingers under my arms. But this is all part of a strangely conceived plan. I would almost say that Terry is highly conceptual. Possibly the most conceptual band I've been around, possibly in my whole life. Like… what's really going on here? Why am I listening to jingles and feeling so moved?
My favourite songs on Terry's new album 'I'm Terry' (the band's third record in three years), are Under Reign, it's a creepy one, sandwiched between other new faves The Whip and Crimes. There's a theme of dominance and submission here, but kinda unremarkable and ignorable, like knowing you're enslaved by your streaming service but just gently putting that out of your mind for another week. Terry is domesticity. Terry romances the mundane. This is how romance ekes out a triumph amidst mundanity. That's what Billy Bragg's New England and Squeeze's Up The Junction do. Terry's suburban escapism moment is Ciao Goodbye. Listen to Ciao Goodbye on an arterial road under the yellow streetlights of a weeknight. Terry has never been this beautiful. Terry may never be beautiful again, definitely not on this record. The next song is psycho.
That's what I like about Terry, there are few rules in Terry's world. They seem to make a song out of whatever sounds good to them. I literally don't know what they'll do next. They aren't a genre study. The only stylistic consistency is in their hat wear. I've never been in a band like this. I've been in a band that simultaneously studied genre and also hats. But never only hats. Have you noticed the reggae undercurrent in Terry? There is one. This is good. Terry are kinda like Steely Dan or 10cc. Both bands make me queasy after a certain point. Terry probably also make me a bit queasy, singing about police beatings and nationalism and all that. But they're not out to hurt you. They're like the kindly bearer of bad news. There's some awful shit going on in this country. Terry knows. Terry puts it in terms that speak to me. It's a tragicomedy. I want to laugh and sometimes I want to consider crying. But I don't think I will. I'm pretty certain Terry isn't perverse, they're just the harbinger of the encroaching perverse world. I'm pretty certain Terry wants to be my friend, and your friend. Our friend, Terry.
'I'm Terry' will be released on CD and LP through Upset The Rhythm this August 31st.
Lee Parker, 2018.